We're excited to share some good news – the WelComb® is now on store shelves! You can find the WelComb® in Dollar General's new Lice and Nit Removal Kit.
In addition to the WelComb®, the Dollar General Lice and Nit Removal Kit includes the conditioner and a detangler comb. Remember, the WelComb® removes lice and nits using the wet combing method so you won't find any harsh chemicals or ineffective oils in the kit. You can learn more about the components of both the Dollar General and the WelComb® kits here.
Why is the WelComb® so effective? Because it gets right down to the scalp, where lice and nits live, to get them out. Most of the other combs on the market slip right past the .3mm-wide nits. With rigid teeth just the right distance apart and a beveled edge that allows you to get closer to the scalp – you'll be removing lice and nits with ease!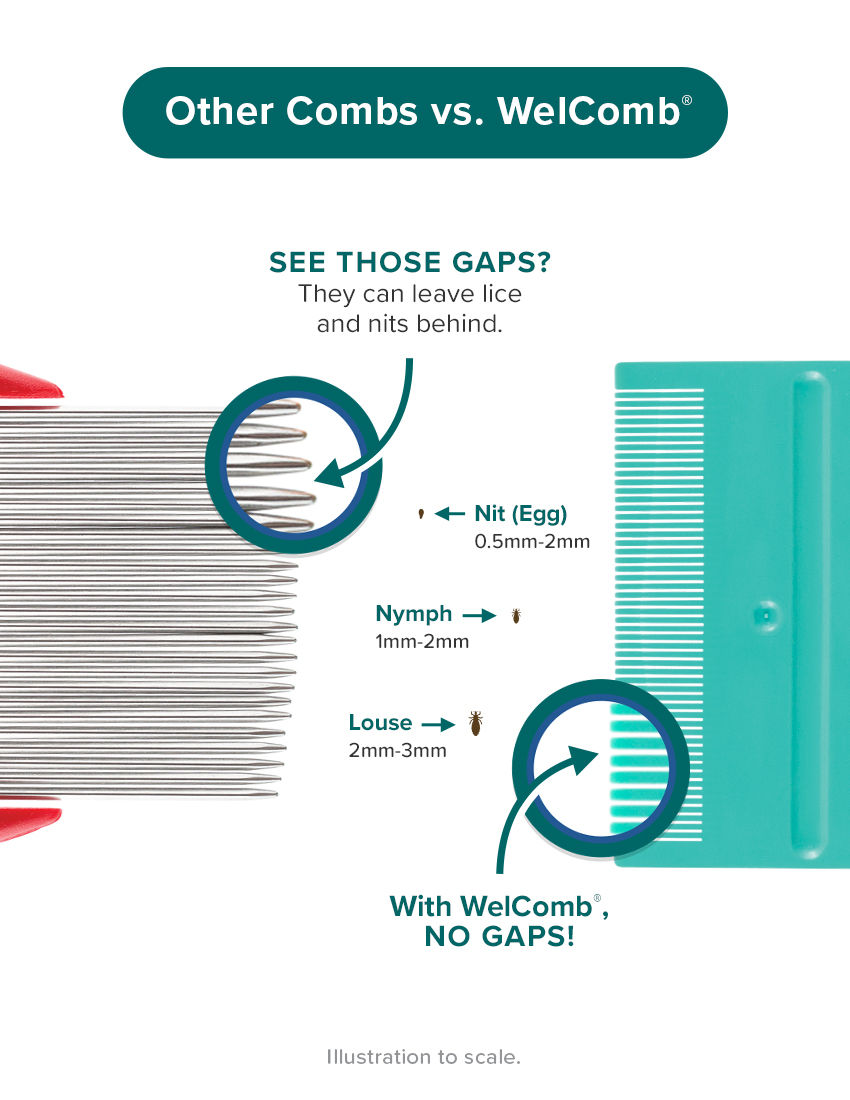 Click here to learn more about WelComb®.